Commercial and Agricultural Rainwater Harvesting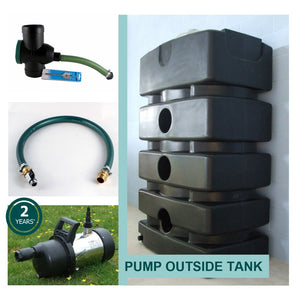 Commercial and Agricultural Rainwater Harvesting
The main components of a commercial rainwater harvesting system are similar to a domestic rainwater harvesting system the main difference is the size of the item and the ability to manage high flow. 
We supply a range of commercial kits which are simple plug and play devices great for barns and warehouses. If you're using more than 100 litres/day a system like this could be for you. 
On a bigger site we suggest using the rainwater harvesting calculator and selecting the components based on the outcome. Its worth noting that biggest is not always best. A good system should optimise between roof area (supply) and usage (demand) ensuring there is a good turnover of rainwater. Use this blog as a useful guide for the a commercial rainwater harvesting overview.