SuDS Attenuation Flow Control Regulators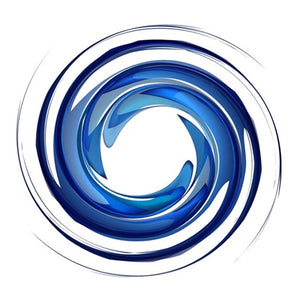 SuDS Attenuation Flow Control Regulators
The purpose of SuDS attenuation flow control is to limit the peak discharge generated from a development site during a storm in order to prevent flooding downstream. The difference between the inflow and outflow during the storm determines the balance of storage volume required. The SuDS attenuation volume assesment is typically a planning condition. 
Flow Control devices/regulators fall into one of the following categories: 

Orifice Flow Regulator :  An orifice, as the name suggests, is a simple hole which throttles the flow. The outflow is dependent on the height of water acting on the orifice also referred to as the driving head. Typically these are suitable on larger sites as it difficult for an orifice to achieve low flow without resulting in a small diameter which may result in blockage. They maybe suitable for sites which have upstream screening or debris management which limits the blockage risk to the orifice. 
Floating Orifice Flow Regulator: The elegance of the floating orifice is that the head above the orifice  is fixed and so the outflow is fixed and unrelated to the inflow (after initial filling). The added benefit is that since the orifice sits below the water surface, the orifice is not subject to blockage from floating debris. Likewise a floating orifice can be much larger than a standard orifice, since the head does not vary,  and so blockage risk is reduced. 
Vortex Flow Regulator:  This type of device generates a vortex in the outflow of the water. This vortex in turns impedes the outflow. The benefit of this type of device is the inlet to the vortex can be quite large compared to a standard orifice . For example the outflow diameter on a vortex flow could be twice that of a standard orifice but still generate the same outflow or allowable discharge. A larger opening reduces the blockage risk. FlowBrake is an example of a a Vortex Flow Regulator.

Submersible lift pump: In some cases a restricted gravity discharge cannot be achieved to a sewer and so flow control can be achieved by using a variable speed submersible pump which can be calibrated on site. Alternatively a standard submersible pump can be used which feeds a chamber with flow control downstream. On site commissioning should be performed to ensure the downstream chamber does not surcharge (overflow).