Irrigation- Plastic Hose Fittings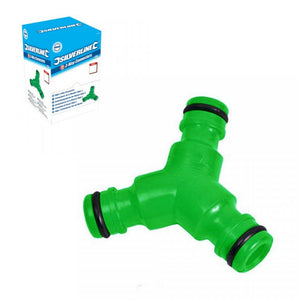 Irrigation- Plastic Hose Fittings
Plastic hose fittings allow connection to tanks, pumps and more.
They are available in :
Snap lock format allow quick connection
Barbed, allowing push fit connection, Jubilee clips are required to form seals.
Threaded to barbed allowing threaded (tank) fittings to connect to hose.
Always check BSP sizing to ensure the correct size is ordered.