Brrr-itain's Coldest Cities!
Brrr-itain's Coldest Cities!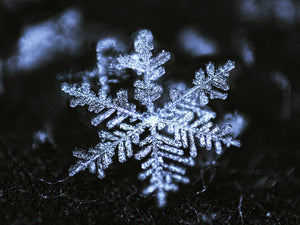 The Coldest Places in Britain
If you think you've had a chilly winter and the heating seems to have been on all the time these last few months, we've done a bit of research to find out which are the coldest places to live in Britain.
While the lowest temperature recorded in recent years was an incredible -27°C in Braemar in 1982, average temperatures across the country remain in positive figures
. To compile the list, we took met data from between 1981 and 2015 to take a closer look at those low temperatures across the country, from Scotland to Cornwall and everywhere in between. 
As you might expect, three places in the top five are found in Scotland, a country famed for its icy winters, snow-capped mountains and stunning scenery. Top of the list is Perth on the River Tay with an average minimum temperature of between 5 and 6°C. Nearby Dundee has a similar chilly feel throughout the year, while further up the east coast Aberdeen doesn't fare much better. 
You might be surprised to learn that both Bradford and Leeds make it into the top five as well. Of course, Yorkshire is famed for it's cold winters and if there's bad weather around this is one location that often gets hit. The Pennines can become pretty inhospitable over the winter months and it is often hit by fronts from the Atlantic and the North Sea.  
If you're looking for the warmest place in the UK to set up home, then Swansea hits number 63 on the list with an average temperature of between 8 and 9°C. As you would expect, southernmost locations tend to be much warmer than northern ones in the UK. Everywhere from the centre of London to Portsmouth and Truro in Cornwall have pretty decent temperatures throughout the year though they can still be hit by cold snaps, especially when weather fronts come in from northern European locations like Russia. 
Head across to Northern Ireland and the coldest place, at 16 on the list, is Lisburn with an average annual minimum temperature ranging between 6 and 7 degrees, though nearby Belfast is significantly warmer – which could be down to the fact that it's a bigger city and closer to the coast. 
Coastal areas tend to be warmer too, usually because of the influence of sea air, and westerly facing regions such as Wales generally benefit from more temperate climates.  
Take a look at our infographic and see where your city ranks. 
The infographic above was prepared using average annual minimum temperature. Using the average annual winter  temperature changes the results . Use the interactive table below to see if your city stays in the same position for winter tempertaure! 
| City | Average Annual Minimum Temp (°C) | Average Winter Minimum Temp (mm) |
| --- | --- | --- |
| Perth | 5.1 | 0.4 |
| Leeds | 5.1 | 0.6 |
| Bradford | 5.1 | 0.6 |
| Aberdeen  | 5.1 | 0.7 |
| Dundee | 5.3 | 0.8 |
| Durham | 5.4 | 1.0 |
| Manchester | 5.5 | 0.8 |
| Ripon | 5.5 | 0.8 |
| Salford | 5.5 | 0.8 |
| Glasgow | 5.5 | 1.0 |
| Stirling | 5.6 | 1.1 |
| Inverness | 5.6 | 1.2 |
| York | 5.7 | 0.9 |
| Wakefield | 5.7 | 1.0 |
| Newport | 5.7 | 1.4 |
| Lisburn | 5.7 | 1.7 |
| Winchester | 5.8 | 1.3 |
| Stoke on Trent | 5.9 | 1.1 |
| Hereford | 5.9 | 1.2 |
| Leicester | 5.9 | 1.2 |
| Edinburgh | 5.9 | 1.4 |
| Newry | 5.9 | 1.9 |
| St Albans | 6.0 | 1.3 |
| Chelmsford | 6.0 | 1.4 |
| Lichfield | 6.0 | 1.4 |
| Wolverhampton | 6.0 | 1.4 |
| Peterborough | 6.1 | 1.2 |
| Derby | 6.1 | 1.3 |
| Nottingham | 6.1 | 1.3 |
| Worcester | 6.1 | 1.3 |
| Birmingham | 6.1 | 1.4 |
| Chester | 6.1 | 1.5 |
| Preston | 6.1 | 1.5 |
| Salisbury | 6.2 | 1.4 |
| Wells | 6.2 | 1.6 |
| Lincoln | 6.3 | 1.4 |
| Belfast | 6.3 | 2.2 |
| Norwich | 6.4 | 1.6 |
| Cambridge | 6.4 | 1.6 |
| Coventry | 6.4 | 1.6 |
| Derry | 6.4 | 2.3 |
| Bath | 6.6 | 2.0 |
| Sheffield | 6.6 | 2.0 |
| Kingston upon Hull | 6.7 | 2.0 |
| Newcastle Upon Tyne | 6.7 | 2.3 |
| Sunderland | 6.7 | 2.3 |
| Gloucester | 6.8 | 1.9 |
| Exeter | 6.8 | 2.5 |
| Oxford | 6.9 | 2.1 |
| Canterbury | 6.9 | 2.1 |
| St Asaph | 6.9 | 2.6 |
| Bristol | 7.0 | 2.2 |
| Cardiff | 7.0 | 2.3 |
| Ely | 7.0 | 2.3 |
| St David | 7.0 | 2.9 |
| Liverpool | 7.2 | 2.3 |
| Bangor (Gwynedd) | 7.6 | 3.4 |
| Southampton | 7.7 | 2.9 |
| City of London | 7.8 | 3.1 |
| Plymouth | 8.1 | 4.0 |
| Portsmouth | 8.2 | 3.3 |
| Truro | 8.3 | 4.7 |
| Swansea | 8.5 | 4.1 |
Share this Image On Your Site