How Energy Will Change in the Future...
How Energy Will Change in the Future...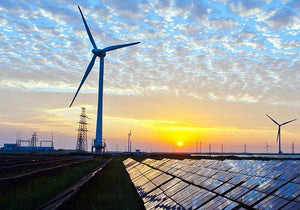 As the world continues to move forward, key areas of our life will begin to change. One major area looking to evolve with the times is our interaction with energy.
One major way this will change will be the more direct influence of the consumer over their energy. Instead of sending electrons and gas through the wires and pipes, there will be more sophisticated methods of meeting everyone's particular energy needs.
Consumers will play a bigger part in deciding how the energy is produced. This could lead to a focus on locally generated energy – the general reduction in the costs of renewable energy technologies could start to represent local energy production as better value than centralised energy production.
The Internet of Things can also be incorporated into our energy management. All parts of the energy market will become connected so they all work together. The connected home concept will become further fleshed out, wherein electronic devices will have the ability to connect together. Through this connection, they can use energy in the most efficient way possible.
The biggest take away from our future energy outlook is the consumer's role. Instead of being an outsider consuming the energy as it's given to them, the consumer will be at the heart of the energy system. They will take a far more active role in how and when the energy is consumed, and where it comes from.