Wastewater treatment regulations what you need to know
Wastewater treatment regulations what you need to know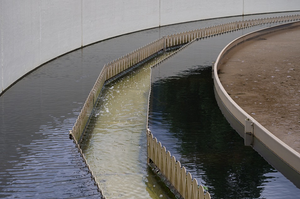 Legislation for the standard of wastewater treatment is documented in the EC Urban Waste Water Treatment Directive. This covers all aspects of waste water processing from large scale treatment plants to smaller scale installations such a septic tanks and cesspools.
If your property has a septic tank or small sewage treatment plant or you are thinking of installing one then you must check you meet the general binding rules set out by the UK government in line with the EC Urban Waste Water Treatment Directive. This is applicable to you if any of the following is true:
you own the property that uses the system
you own a property that shares the system with other properties - each property owner is an operator, and you're jointly responsible for complying with the general binding rules
you have a written agreement with the property owner that says you're responsible for the system's maintenance, e.g. you're renting and it's in your tenancy agreement
New rules came into force on 1 January 2015. If your system was installed and discharging before 31 December 2014 you have an 'existing discharge'. If your system was installed and discharging on or after 1 January 2015 you have a 'new discharge'.
The following General binding rules apply to both new and existing discharges.
Use the correct treatment system
You must either use a septic tank or a small sewage treatment plant to treat the sewage prior to discharge to the surrounding environment via a drainage field A drainage field is a series of pipes with holes in buried in trenches so that the water can pass through and discharge of its own accord.
Your treatment system must meet the right standards
Current UK standards that are in place are:
Your treatment system must be installed correctly and have enough capacity 
Whatever treatment system you install it must be able to cope with the peak demand that it will experience. This can be checked in the British Waters Flows and Loads 4 guidance if you are not sure. If your property is extended at any point in time it is imperative that the treatment system is also extended in line with this.
Have your treatment system regularly emptied and maintained
Each tank will have a different capacity; you must get the sludge removed from your tank before it exceeds the maximum capacity. This could be anything between every one and five years and will be detailed in the manufacturer's specifications. The company which do come to de-sludge must also be a registered waste carrier.
If you sell your property: tell the new owner about the sewage treatment system
When it comes to selling your property you must tell the new owner in writing about the arrangements for sewerage treatment. As a minimum this should include:
a general description of the treatment and drainage system
the location of the main parts of the system including the discharge point
details of any changes made to the system
details of how the system should be maintained, and the maintenance manual
previous maintenance records 
If you stop using your treatment system: make sure it's properly decommissioned
If you no longer intend to use the treatment system then it must be decommissioned to the extent that anything that could potentially cause pollution must be removed. This is generally remaining sludge which will you will need to arrange to be relocated.