Drinking Water Filters -Taste the difference :)
Drinking Water Filters -Taste the difference :)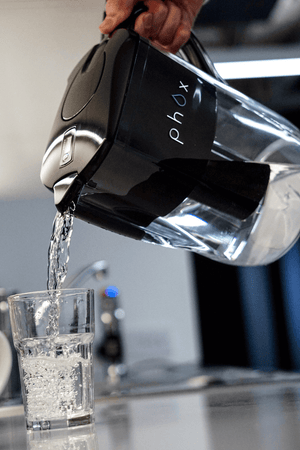 Whether the water in your area is hard or soft there is no substitute for fresh filtered water, great tasting and free from impurities. In the UK it is recommended that you drink between six and eight glasses of water a day, why not make it the very best it can possibly be.
There are a number of reasons why the water in your home may taste off or appear discoloured. The vast majority of household water is fed through mains pipes, over time impurities such as lime scale, bacteria and sediment can start to build up and contribute to the overall taste of your water; a home water filter will remove all of these and leave you with a clean, filtered glass of water direct from your tap.
Some areas may occasionally experience localised problems such as discolouring and debris in the water, in the past this has been particularly prevalent in the North and South-West of England. By installing a home filter system you will be immune to these interruptions and your supply will continue to be filtered in your own property throughout.
It may well be the case that you simply don't like the taste of the water from your tap; this is particularly common when somebody moves property and the water in their new area tastes completely different. A home water filter system that contains activated carbon will not only remove unwanted particles and bacteria, it will also reduce bad tastes and odours. To ensure that it continues to work effectively it is recommended that you change the filter every three to six months depending on your usage. The Water Gem and Water Gem ll are DIY installations which allow the filter to be concealed under the sink. the kit also includes an additional tap from which beautifully purified drinking water can be taken.
Most household filters are designed to be installed by the users themselves; if you have thirty minutes and an electric drill you'll be able to get yourself up and running. If you are not confident in doing this then any plumber or handyman will be able to install it for you in a matter of minutes.
Other drinking water filter options include jug filters; these are great for taking around the house or office with you and can easily be stored in the fridge. Start-up costs for these are relatively low in comparison to a permanent fitting but the filters do need regular replacement depending on both your usage and the hardness of your water. These vary in capacity between approximately 1 and 3 litres and can very quickly become an everyday part of your home.