Deregulation of the Water Industry for Commercial Customers
Deregulation of the Water Industry for Commercial Customers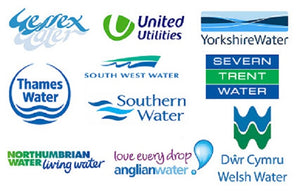 In April 2017 a landmark announcement was made by the British Government, the water industry in England will become deregulated, giving businesses the opportunity to switch supplier and make real savings. It also gives water suppliers the chance to compete for business that was previously off limits.
Up to this point this option was only available to businesses in Scotland and those that had very high usage, over 50 mega litres, throughout the rest of the UK. This is a huge change from the way it previously worked whereby a business would be forced to go with a nearby supplier. The success of the scheme in Scotland has played a large part in the decision to expand this deregulation where it is estimated that around £43 million and 20 billion litres of water have already been saved.
This change in legislation will affect approximately 2.6 million users allowing them to pick a supplier based on price, customer service and their own individual usage and circumstances. Data released by MOSL indicates that since April 36,000 users have taken up this offer and decided to switch supplier; this represents 1.4% of those eligible so demand is only expected to increase as more and more people become aware of it.
There is now also an added incentive on suppliers to provide the very best customer service possible. Businesses will no longer have to use them by default, should they be dissatisfied with the level of service provided they can simply switch supplier.
Of course water conservation is key to all of this; suppliers that are most efficient with their resources can in turn offer the most competitive prices. Water prices, as with other utilities, have increased again in 2017; businesses as well as smaller consumers are all trying to cut costs in any way that they can. Whilst getting the best price initially plays a large part, water usage and conservation can have a dramatic effect on the final cost.
This change has also prompted businesses to take a closer look at their water usage; previously with no choice as to who their supplier was, there was very little consideration in regards to price. Now there is a realisation that there is money to be saved and efficiencies to be made businesses are really starting to wake up to the benefits of water conservation and commercial and agricultural rainwater harvesting systems.
Quick, affordable and efficient changes that any business can make to water usage include monitoring of consumption, installing rainwater harvesting solutions and installing water efficient technology that maximises water efficiency in their current workspace.